Design
Accurate design and implementation are essential for the best outcome. Starting from this premise, Sentez Grup is making designs of stands, ice cream cone sleeves, paper cups and flexible packaging products in its design studios. Products are being offered to the customer with special cutting and extracting in the design studios.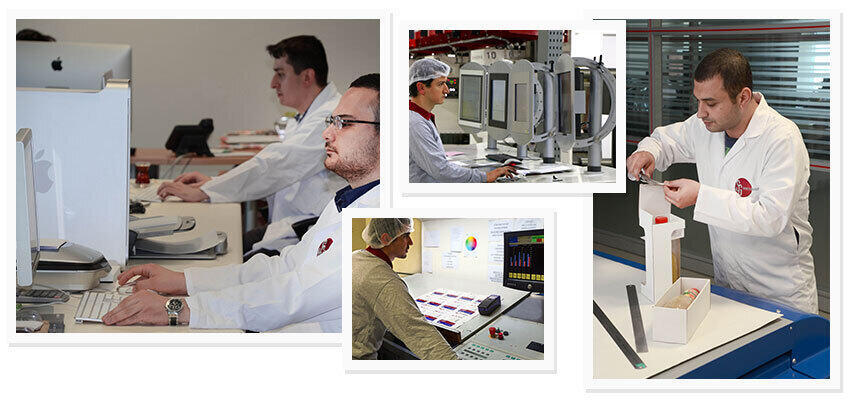 Production
The integrated production line of Sentez Grup, the largest in Turkey, has the capacity of producing 70.000 tons of cardboard packaging that is the equivalent of 80 million carboard sheets per year. The packaging material which is used in the auto-filling machines of our customers can gain an additional efficiency and productivity of up to 10% with our experienced technical team and hi-tech machinery.
Machines have the capability of printing up to 10 colours with rotogravure and flexo techiniques along with solvent and solvent free lamination and wax coating. At our facility, where humidity and temperature are being controlled, printing onto PE, PET, OPP, ALU, CPP, MET OPP, COEX, PILEN, SULFIT, PEARLIZE materials can be done by using low-migration&food grade ink.
Also, a curing process is being applied for food safety in the conditioning room.
In the corrugated packaging section;
- Printing from roll to roll with a width of 180cm,
- Oil and liquid barrier,
- Printing onto inner layer of packaging,
- Production of litho-laminated boxes with B-E-F Fluting,
- Lamination starting from 40gr paper,
- Process of placing on handles and tear stripes automatically.